Universal Parks & Resorts says they're bringing a family-focused theme park and resort hotel to North Texas and a year-round horror experience to Las Vegas.
In North Texas, Frisco Mayor Jeff Cheney announced Wednesday morning that Universal Parks & Resorts was planning to build a kid-themed theme park and hotel off the Dallas North Tollway that will provide entertainment for families for years to come.
Specific details about the park were not disclosed, but officials did say it would have traditional offerings like rides, shows and food while also including meet and greets with characters from Universal properties, films and shows — like Minions or Shrek.
A rendering of the park was shown Wednesday morning that included a lush border with a grand entrance that opens to a lagoon. From there, guests can head in a number of directions to visit themed areas of the park.
The park design also included a river with what appears to be a boat ride throughout the park.
According to Universal Parks & Resorts Chairman and CEO Mark Woodbury, who was in Frisco for the announcement Wednesday, the park will be unlike any other Universal park in the world and they are "wildly excited" to bring the park to North Texas.
"We're known for creating one-of-a-kind innovative, interactive experiences for the whole family," Woodbury said. "We have a portfolio of terrific attractions that appeal to young families around the world. We had an idea to bring all of those together and create a destination that is specifically designed to appeal to families with young children. That's what you see in this illustration now and that's what we hope to bring to Frisco."
The footprint is about one-quarter the size of the parks in Orlando, scaled smaller to be more "intimate and engaging" for younger guests. The company said the theme park will have a completely different look, feel, and scale compared to Universal's existing parks but will still carry the same quality as the larger resort destinations.
Woodbury said the park is expected to be a one-day or two-day experience and that they plan to also build a 300-room themed resort hotel on the property.
Page Thompson, president of new ventures for Universal Parks & Resorts, said Wednesday the company bought 97 acres on the east side of the Dallas North Tollway near Panther Creek Parkway for the construction of both the park and themed hotel.
The theme park will be built near the 2,500-acre Fields development, which includes plans for roughly 10,000 homes, the headquarters of the PGA, a golf course and a $500 million Omni resort hotel.
Officials did not say what the park will be called or say when they plan to open the park.
UNIVERSAL PARKS TO OPEN YEAR-ROUND HORROR ATTRACTION
Universal Parks & Resorts also announced plans Wednesday to build a horror-themed theme park in Las Vegas that will "bring to life Universal's vast library of classic horror films and today's most terrifying tales." 
The park will be open year-round and will be the anchor tenant in a 20-acre expansion of the Area15 entertainment district near the Las Vegas strip.
"Universal has long defined the horror genre with its classic films featuring iconic characters such as Frankenstein, Dracula, The Mummy and the Wolf Man – and redefined modern horror and suspense stories through collaborations with such high-profile filmmakers as Jason Blum, James Wan and Jordan Peele. Only Universal could ignite the thrill of and excitement of this genre in full scale and three dimensions," the company said in a statement.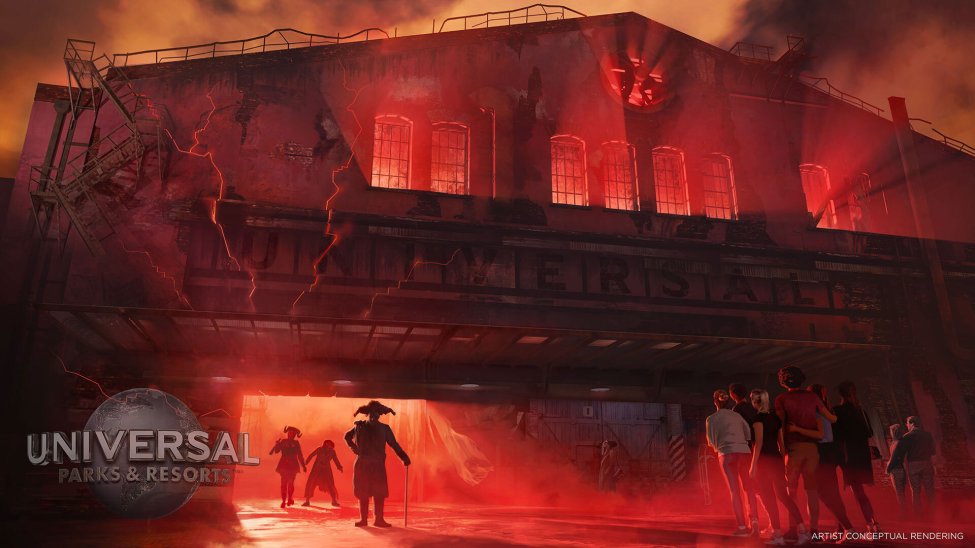 Universal is currently building Epic Universe, a theme park scheduled to open in the summer of 2025 as part of the Universal Orlando Resort.
Universal Parks & Resorts is owned by NBCUniversal, which also owns this station. Universal Parks & Resorts currently operates theme parks and resort properties around the world including two locations in the United States in Hollywood, California and Orlando, Florida. The company also operates parks in Osaka, Japan, Sentosa, Singapore and Beijing, China.