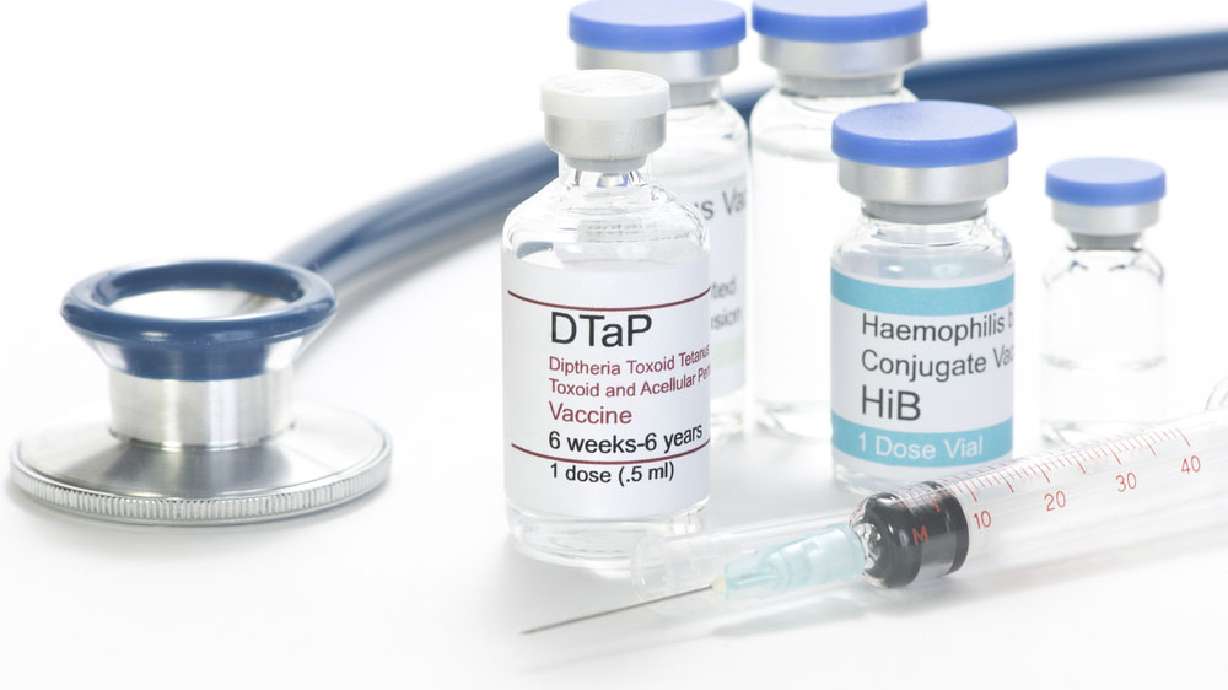 The DTaP vaccine, which is used to prevent whooping cough, is pictured. The Bear River Health Department on Wednesday announced a whooping cough outbreak is affecting Cache Valley, with seven cases already confirmed. (Sherry Yates Young, Shutterstock)
Estimated read time: 1-2
minutes
LOGAN — The Bear River Health Department on Wednesday announced a whooping cough outbreak is affecting Cache Valley residents.
The health department said the south end of Cache Valley is "currently experiencing an outbreak" of whooping cough, also known as pertussis, and there are seven confirmed cases.
"The Bear River Health Department urges residents to be vigilant and take necessary precautions to prevent the spread of this highly contagious respiratory infection," the department said in a news release. The department has instituted contact tracing, enhanced surveillance and increased vaccine availability.
The bacteria that causes whooping cough spreads easily from person to person through coughing or sneezing. Health department spokeswoman Estee Hunt said washing your hands, staying home when you don't feel well and practicing good hygiene will help prevent the spread.
The infection can cause a severe cough that lasts weeks or months, sometimes leading to coughing fits or vomiting, the release said. Infection can be dangerous for babies and people with pre-existing health conditions.
"Whooping cough can be particularly dangerous for infants and young children who have not completed their vaccination series," said Dr. Prafulla Martin-Garg, Bear River Health's medical director. "It is crucial for individuals experiencing persistent coughing or symptoms consistent with whooping cough to seek medical attention promptly."
Anyone who exhibits symptoms of whooping cough is encouraged to contact health care providers and seek early treatment to reduce the severity and duration of the illness.
×
Most recent Health stories
More stories you may be interested in