January is National Get Organized Month — so don't sweat it if you don't have your New Year's resolution fully fleshed out yet, we've got the whole month to get our goals in order and enjoy the promise of the new year.
This time of year can be tricky, and you might feel a lot of pressure around taking stock of different areas of your life, and what you did or didn't accomplish in the past year.
As a recovering overachiever who spent most of 2022 stuck in cycles of burnout and anxiety, I've learned that practicing self-compassion should always be a priority.
There's definitely a culture that romanticizes working hard, being super productive and excelling in school or work — often at the expense of our mental or physical health.
You can't pour from an empty cup, so try not to beat yourself up if this past year didn't go the way you had planned or if you didn't meet all of the goals that you wanted to.
To start off with a healthy mindset about getting organized, take a moment to honor yourself and your goals, and to celebrate what makes you happy.
Maybe you're taking a beachside run at sunset, before jotting down some general goals for the year while endorphins hit. Maybe you're getting cozy, lighting a candle and playing some music while making a list of your favorite ways to practice self-care this year.
Once you're in a calm and focused headspace, here are some ideas you can try to get organized!
Determine and commit to a planning systemDetermining a planning system that works for you and your lifestyle is a useful first step. Using a planner to help map out your time in monthly, weekly, and daily chunks can make a huge difference in your productivity. If you're a visual learner, it can feel like a stress reliever just to see your time mapped out in an easy way that you can keep track of.
Take some time to search around for a planner that works for you — there are options that range from undated or academic calendars, and planner layouts vary widely.
Think about your goals for using a planner: do you want to keep a closer eye on your budget and financial planning? Are you looking to break down your goals into doable, daily steps? Or is your priority managing appointments?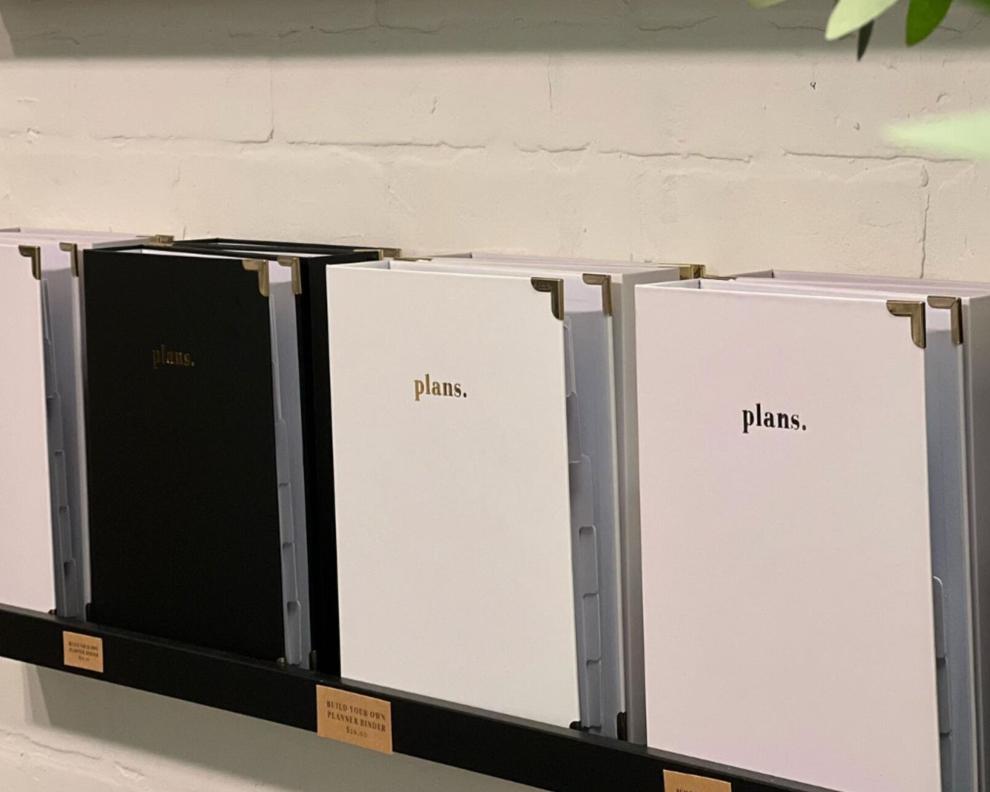 Whatever your preference, a quick Google search with some keywords will likely yield dozens of results. If you're looking to shop locally, check out Coffee & Manifest at Agana Shopping Center or Sadie Ann Art.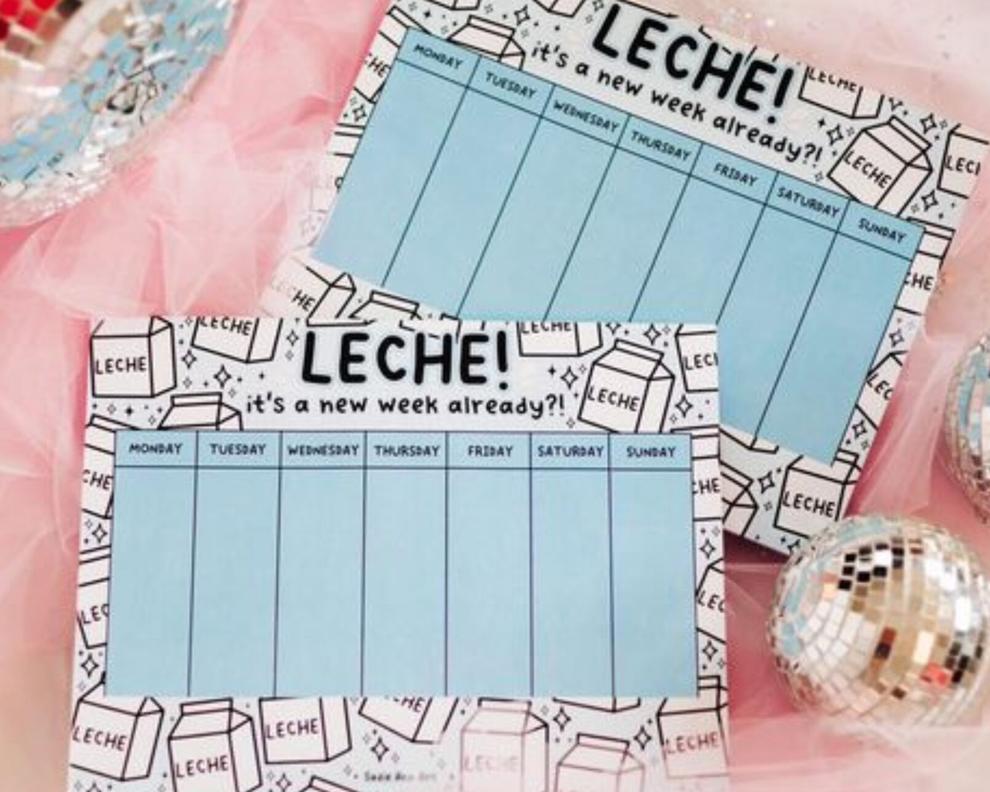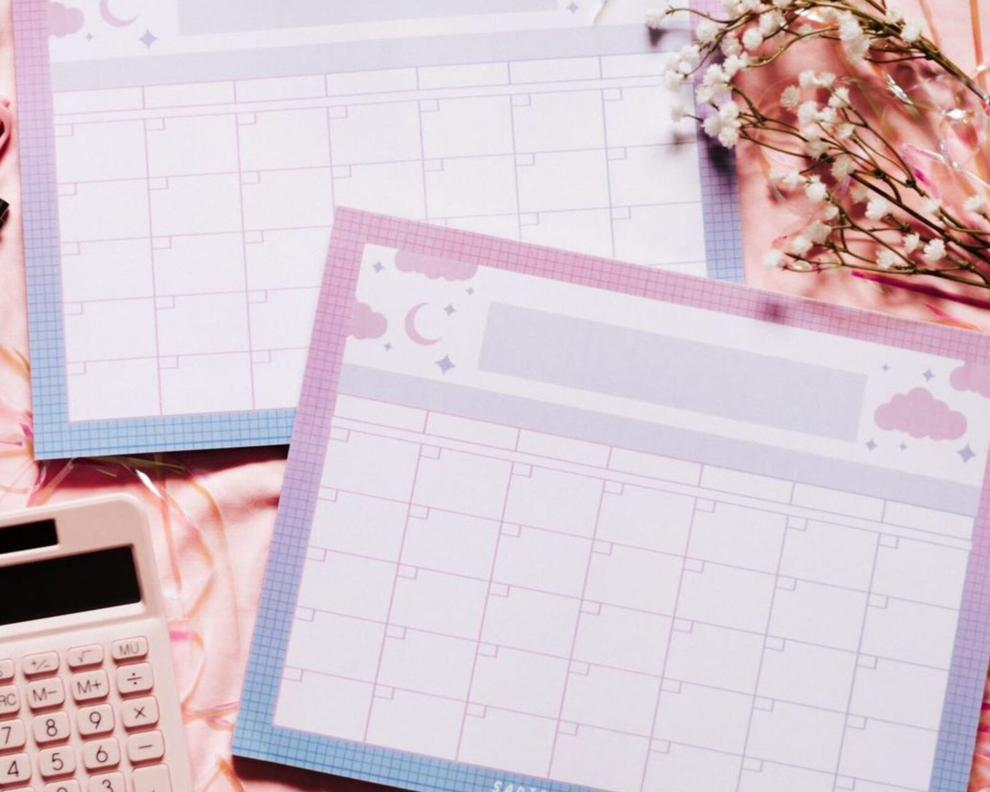 One of my personal favorites is the Passion Planner, which can be ordered online (you can also request a digital sample to see if the layout works for you). I really like the way that the planner has space for monthly reflections (sort of combining a planner and a journal/diary), but the real showstopper is the Passion Roadmap feature, which invites you to break down your goals in 3 months, one year, three years, and lifetime chunks while thinking about step-by-step "game changers" that will help you reach the goals.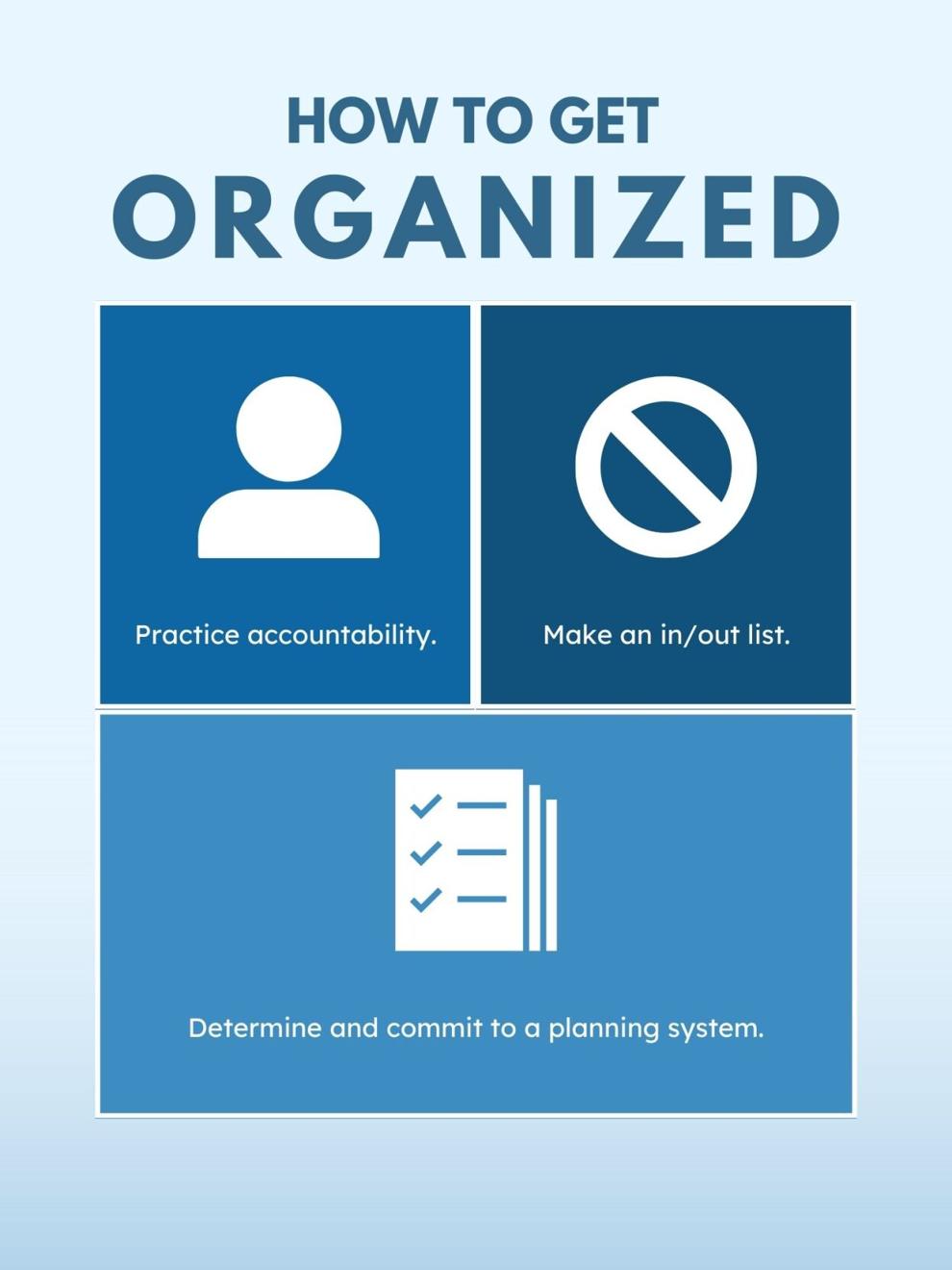 Make an in/out listThis is a trendy internet thing, but it's pretty fun to try it out for yourself. Make a list of what's "out" for this year, i.e. habits or practices that you want to leave behind, and what's "in" — habits or things that you want to bring with you into the new year. This can be as simple or profound as you want, but it's a useful practice to just quickly jot down the first things that come to mind to get in touch with your intuition.
If you're having trouble focusing or if goal setting feels too overwhelming, this exercise can help you identify some of the simple things that you want to get out of the year.
Once you've identified your in/out list, you can do some journaling reflection or break down the goals into steps ala Passion Planner. This could also be fun to try out with a group of friends during a game night or happy hour!
Practice accountabilityGoal setting is all well and good, but who's gonna send you that text making sure you actually made it to the gym that morning? Practicing accountability is key to executing your goals, and it can help you figure out if your goals are realistic (i.e. do they allow you to prioritize your mental and physical health?).
Try finding an accountability buddy to keep you on track. My boyfriend and I are both in grad school right now, and the tough journey toward getting our PhDs requires both discipline and patience. It's helpful to check in with each other on both a weekly and daily basis to hammer out our goals.
It's just as important to have an accountability buddy who can be honest with you about when you need to take a break, step back and celebrate how far you've come.